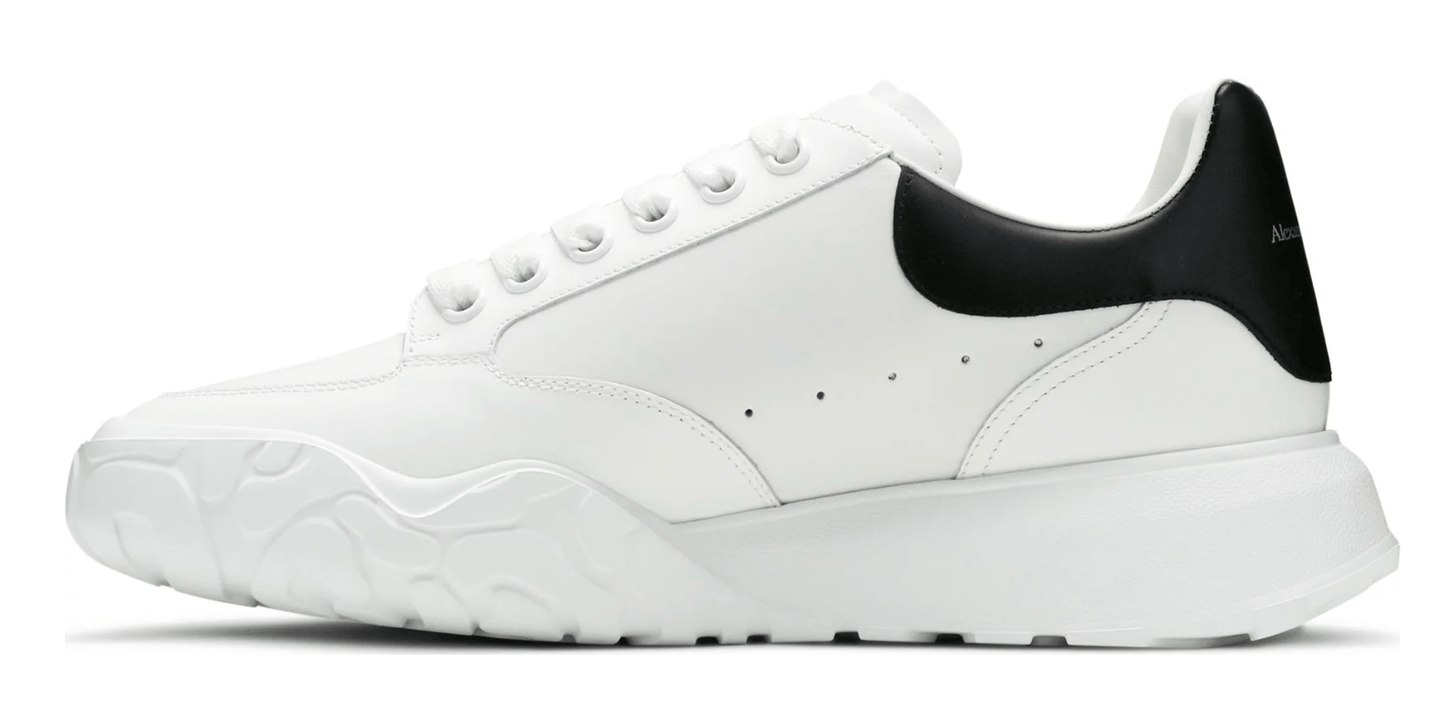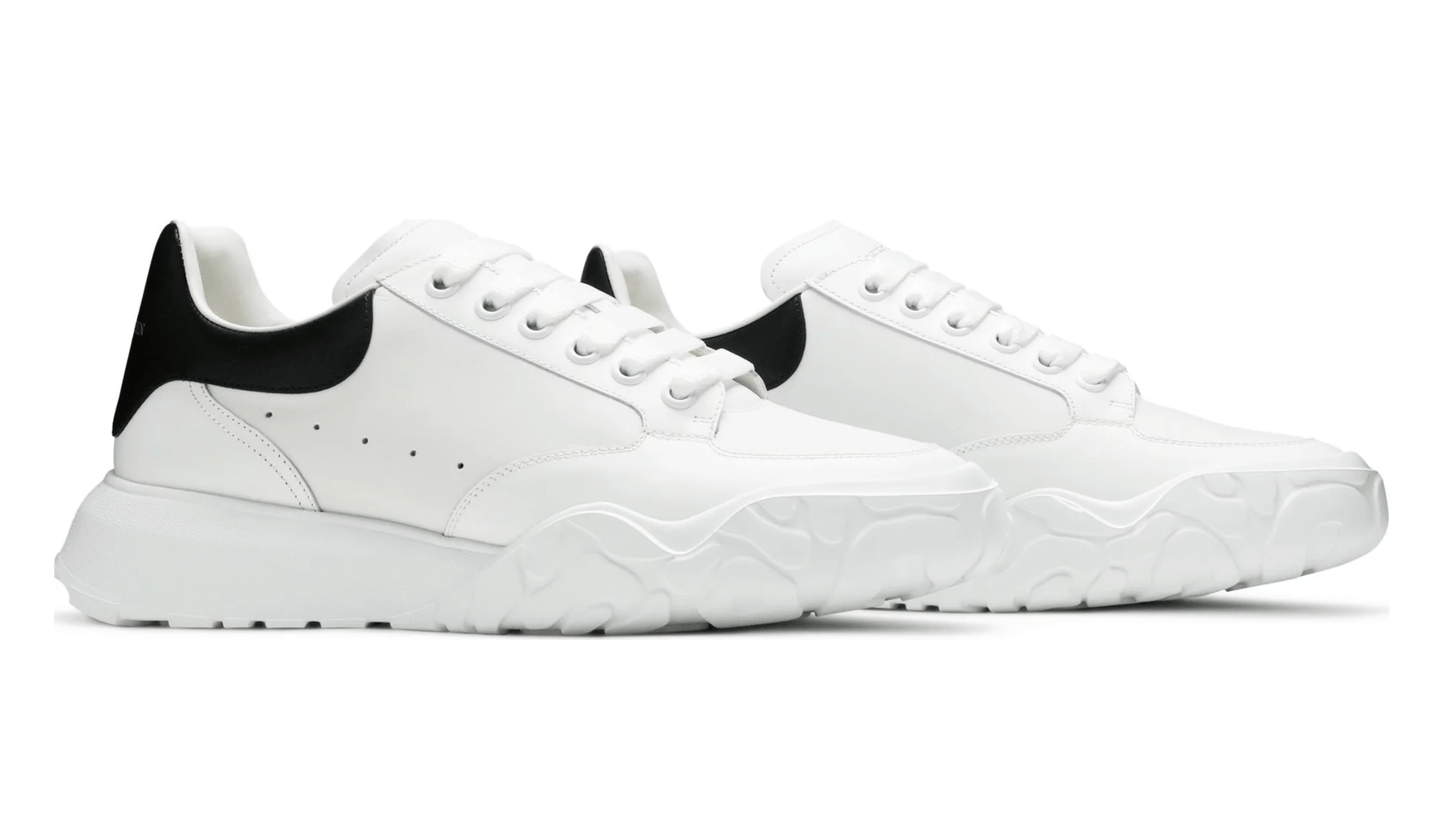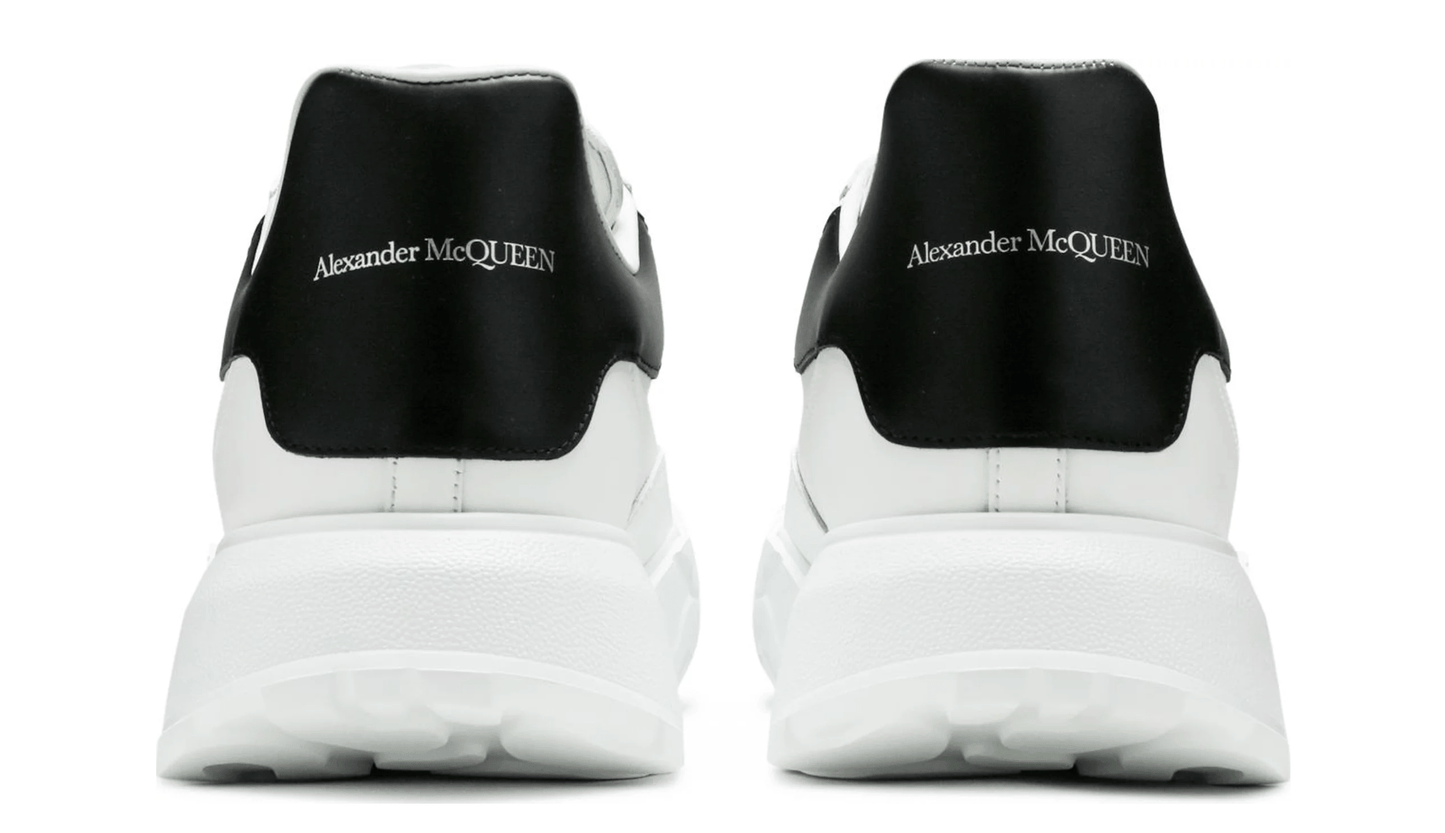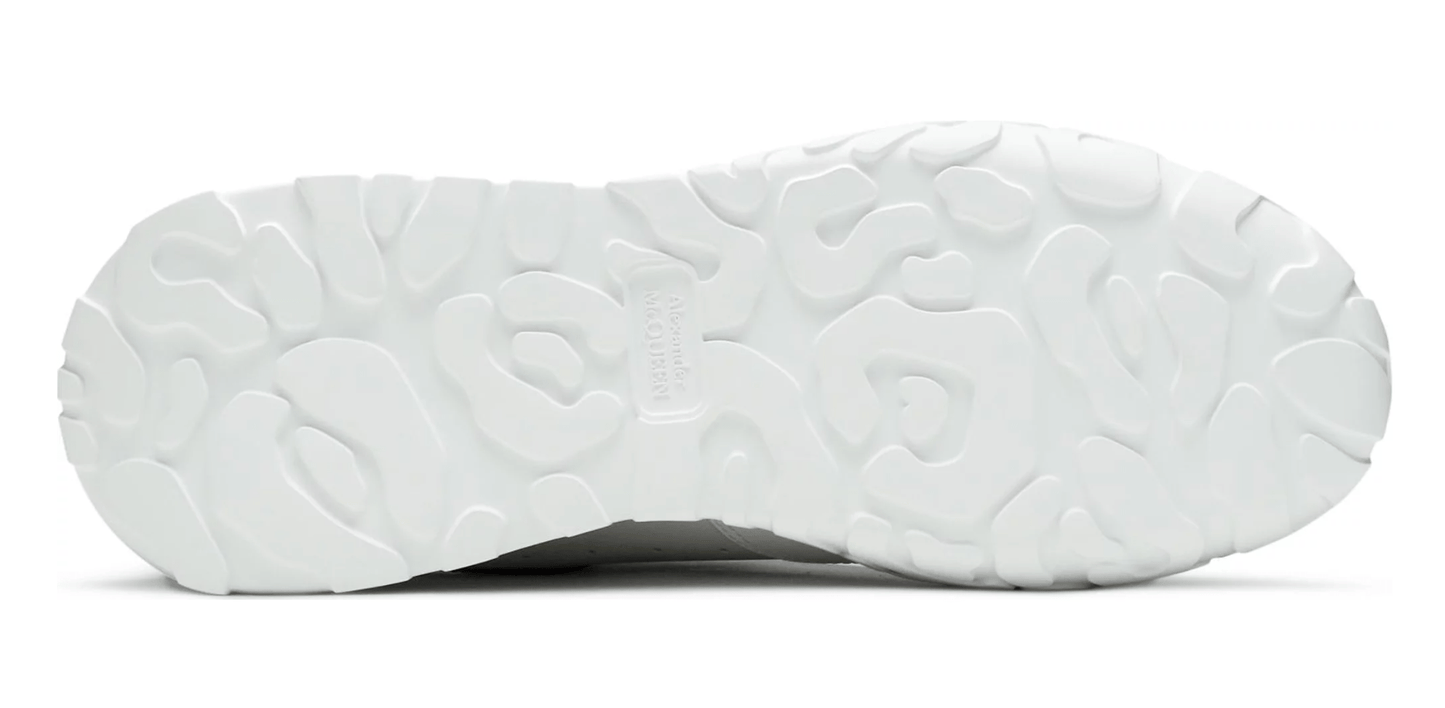 White and black sneakers from Alexander McQueen. Crafted from suede overlays on the leather upper, this lace-up design sits on a white rubber sole and has the designer's logo printed in silver-tone on the upper front and heel counter.
We've got your back
Import duties information
Estimated delivery:
Express: Sep 25 - Oct 08
Need more information?
Size Guide
Women's Shoes Size Guide
| | | | | | | | | | | | | | | | | | | | |
| --- | --- | --- | --- | --- | --- | --- | --- | --- | --- | --- | --- | --- | --- | --- | --- | --- | --- | --- | --- |
| US | 4 | 4.5 | 5 | 5.5 | 6 | 6.5 | 7 | 7.5 | 8 | 8.5 | 9 | 9.5 | 10 | 10.5 | 11 | 11.5 | 12 | 12.5 | 13 |
| UK | 2 | 2.5 | 3 | 3.5 | 4 | 4.5 | 5 | 5.5 | 6 | 6.5 | 7 | 7.5 | 8 | 8.5 | 9 | 9.5 | 10 | 10.5 | 11 |
| EU | 34.5 | 35 | 35.5 | 36 | 37 | 37.5 | 38 | 39 | 39.5 | 40 | 40.5 | 41.5 | 42 | 42.5 | 43.5 | 44 | 44.5 | 45 | 46 |
| CM | 21.5 | 22.0 | 22.5 | 22.75 | 23.0 | 23.5 | 24.0 | 24.5 | 25.0 | 25.5 | 25.75 | 26.0 | 26.5 | 27.0 | 27.5 | 28.0 | 28.5 | 28.75 | 29.0 |
Men's Shoes Size Guide
| | | | | | | | | | | | | | | | | | | | | | | | |
| --- | --- | --- | --- | --- | --- | --- | --- | --- | --- | --- | --- | --- | --- | --- | --- | --- | --- | --- | --- | --- | --- | --- | --- |
| US | 4 | 4.5 | 5 | 5.5 | 6 | 6.5 | 7 | 7.5 | 8 | 8.5 | 9 | 9.5 | 10 | 10.5 | 11 | 11.5 | 12 | 12.5 | 13 | 13.5 | 14 | 14.5 | 15 |
| UK | 3 | 3.5 | 4 | 4.5 | 5 | 5.5 | 6 | 6.5 | 7 | 7.5 | 8 | 8.5 | 9 | 9.5 | 10 | 10.5 | 11 | 11.5 | 12 | 12.5 | 13 | 13.5 | 14 |
| EU | 36 | 37 | 37.5 | 38 | 39 | 39.5 | 40 | 40.5 | 41.5 | 42 | 42.5 | 43.5 | 44 | 44.5 | 45 | 46 | 46.5 | 47 | 48 | 48.5 | 49 | 49.5 | 50.5 |
| CM | 22.5 | 23 | 23.5 | 24 | 24.5 | 25 | 25.25 | 25.5 | 26 | 26.5 | 27 | 27.5 | 28 | 28.25 | 28.5 | 29 | 29.5 | 30 | 30.5 | 30.75 | 31 | 31.5 | 32 |